Uncategorized
10 UNUSUAL BUT SURPRISINGLY GOOD FABRIC SOFTNER CLEANING HACKS
Fabric softeners are very amazing. They are great for making your laundry smell wonderful. But what if I told you that they have way more uses. Here are some unusual fabric softener hacks you should definitely try.
1.DEODORIZE TOILET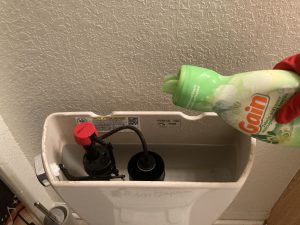 This hack is very simple. All you have to do is pour the fabric softener in the tank of the toilet.
This will deodorize your toilet and make it smell fresh and wonderful.
2.CLEANS BATHTUB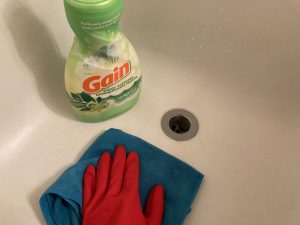 You can use bleach and fabric softene r to clean your bathtub. All you have to do is pour 1/3 of bleach and 1/2 cup of gain fabric softener on a soft clean cloth.
Use the cloth to wipe and scrub away the dirt and grime in the bathtub. Your bathtub will be looking clean and sparkly after doing this.
3.GET RID OF WATER STAINS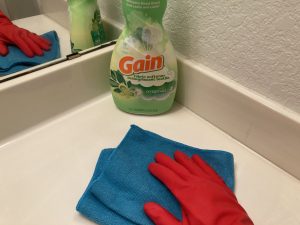 Water stains/ hard water spot shows up most places where water is at. Hard water spots happen when there are droplets of water on hard surfaces.
Face basins usually have the most hard water spots.
To get rid of the water spot you need to pour a 1/2 cup of fabric softener on a cloth. And use it to wipe the face basin. After doing this you will no longer have water spots on your face basin.
4.DIY FEBREEZE SPRAY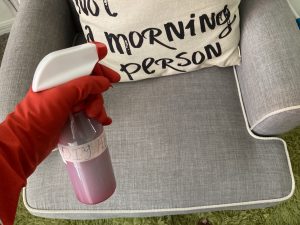 With a spray like this, you can use it to spray around your house to make it smell better. Spraying it on the fabrics around your house would be the best option because they absorb most things that are scented.
To create your own DIY Febreze spray you have to do the following.
Pour 1 cup of water and 1 cup of fabric softener in a spray bottle. Spray the mixture on the fabrics in your home. Such as the sofa, curtains, etc. Your home will smell better after doing this.
5.DIY DRYER SHEET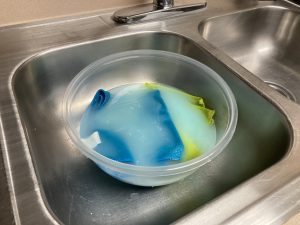 This one surprised me the most. I never knew that I could create my very own dryer sheets. If you are like me and want to create your own DIY dryer sheets just do the following.
Get a large container and fill it up with water(half of the container) and put 2-3 cups of fabric softener in the container.
Next, get some old clean cloths and put them in the container. Let them sit in the container for 1 hour. After that squeeze out the liquid out of the cloths ( but leave them damp).And put them in the dryer with the laundry. This will make your laundry have a wonderful smell.
6.CARPET/RUG SPRAY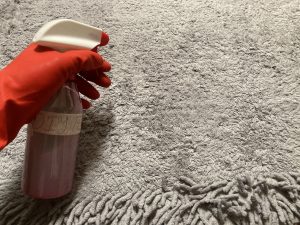 If your carpet or rugs smell disgusting. Just do this simple trick. Use the spray I mentioned above and use it to spray the rug or carpets. After that use some heat to dry it.
Your carpet and rugs will smell wonderful.
7.REMOVE SOAP SCUM FROM SHOWER WALLS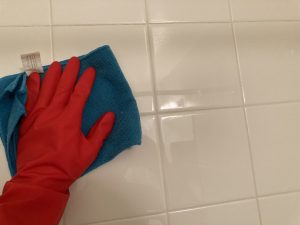 Soap scum can make your bathroom walls look disgusting and bad. Soap scum is caused when soap gets everywhere. Pour 1 cup of fabric softener on a cloth.
Use the cloth to wipe away the soap scum.
8.DIY WINDOW CLEANER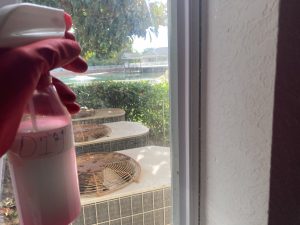 Dirty windows are the worst. They look very disgusting and they are not very nice to look at. To clean your windows properly you need to use the spray I mentioned earlier in the article and spray the windows around your home.
After spraying them use a microfiber cloth to wipe them.
Your windows will look clean and clear after doing this.
9.CLEAN BOTH KITCHEN AND BATHROOM CHROME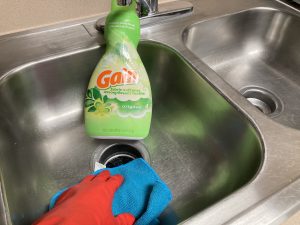 If you don't know what the bathroom and kitchen chrome are in your house. They are the pipe areas. These areas have a lot of water spots on them.
To clean them you need to use either the spray and spray them and used a cloth to wipe them. If you don't have any spray bottle you can pour the fabric softener (1/2 cup) on the cloth and wipe the chrome areas.
10.DEODORIZE YOUR DISPOSAL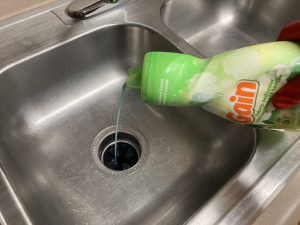 This hack is very simple. Just pour 1-2 cups of fabric softener in the disposal. This will definitely make your disposal smell better.